on Sat Jan 13, 2018 8:44 pm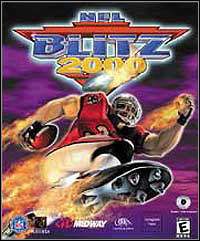 NFL BLITZ 2000
Game original release date: November 04, 1999
Genre: Sports, Action
Archive size: 118.1MB
Disk space needed: 260MB
Features: Fully working game in operating systems HIGHER THAN WINDOWS XP!!
HUGE thanks to Mohkerz for sharing this one with me, thanks a lot! Also, thanks and greetings to everyone in 1cc!
The game actually allows for some pretty high resolutions, and you can use the game launcher to either change the graphic settings or boot directly to the game (normally it always shows the graphic setting box and then the game), as well as actually working in anything higher than Windows XP (the original version refused to work with anything higher than XP). Note that if the menus don't have text, just change the graphic display settings to Direct3D.
Tested on Windows 7 Ultimate (confirmed by me and 2 other people)
DOWNLOAD LINK
DISCORD LINK FOR 1cc (cool place where I roam around)

Permissions in this forum:
You
cannot
reply to topics in this forum