on Tue Nov 21, 2017 8:47 pm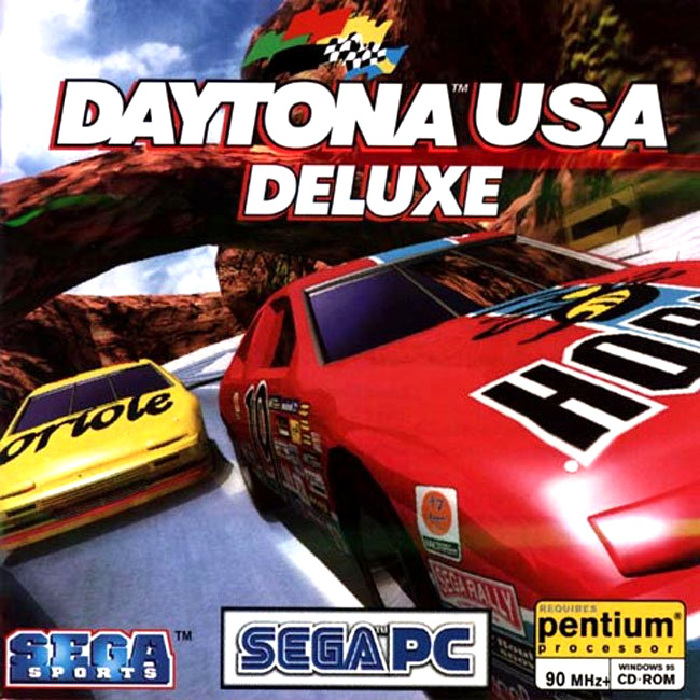 DAYTONA USA DELUXE - RETROREVIVAL -
Game original release date: October 16, 1997
Genre: Racing
Installer size:
Game size: Around 220MB
Features: Easy installer, bonus icons in game folder, high-poly models in 2P VS, dgvoodoo for D3D11 users, music without CD
While it's not confirmed that it's needed for this game, it is recommended that DirectPlay is installed and enabled. It's a legacy component in Windows 8.1 and 10. It's enabled by default in Windows 7, so if you have W7 you can skip it. If you don't do this step, you will get error 0xc0000022.
Right click Start
Click Programs and Features
Click Programs and Features (Top Right, you might need to resize the window to see it!)
Click Turn Windows features on or off
Make sure there is a check in Legacy Components
Click the + to expand
Check the box for DirectPlay
The installer name is encoded with Caesar cipher (shift 3).
You can use this site to decode the installer name to confirm the game name before downloading. (Not necessary to install or play)
LINK
FAQ
Q: When I open the game, the display select doesn't show me any graphic card!
A: That means your GPU doesn't support D3D11 (because dgvoodoo). Delete the D3D8.dll, D3DImm and DDraw.dll files from the game folder.
DOWNLOAD LINK

Permissions in this forum:
You
cannot
reply to topics in this forum